It's here!
Many of you have been hearing me talk about this for months, and now the book "The Myth of Employee Burnout" is ready to go!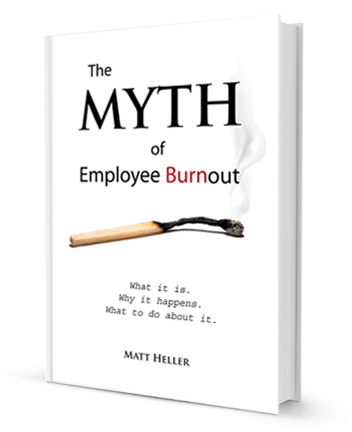 In case you haven't heard, this book follows my quest to uncover the truth behind why some employees start off strong but eventually fizzle out.  What I found was very interesting, and will open many leaders' eyes to how they may be causing burnout, but also how they can fix it!
"The Myth of Employee Burnout" explores how every facet of the 'employee life cycle' (from recruiting to termination) can play a role in determining if an employee will continue working at a high level or not.  I then give practical and strategic steps you can take in order to reverse the effects of burnout, or eliminate it altogether.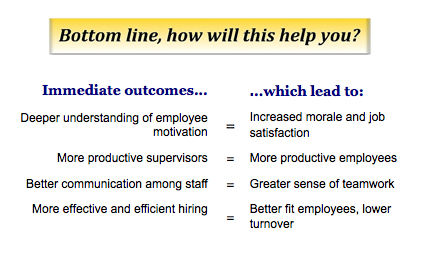 Here are some very kind words about what happened when the information in this book was applied in the real world:
"I continue to use your teachings on a daily basis, whether it's in regards to our "motivation levels" to combat employee burnout, or just on day-to-day recognition and ways to compliment employees on what they are doing right. Overall this season has been such a success "guest compliment-wise", and I am convinced it is because of your help."
– Steve Gioe, Operations Manager for Sodexo at Canobie Lake Park.
Attendee at The Myth of Employee Burnout workshop
---
How to get your own copy!
There are two ways to order:
For special orders (such as signed copies), please visit: www.performanceoptimist.com
If you require quicker delivery, please visit: www.amazon.com
Paperback is just $16.95 plus shipping.
"Kindle" version also coming soon!
The book will also be on sale in the bookstore at the
IAAPA Attractions Expo
in Orlando, FL, Nov. 18-22, 2013.
Thanks so much for your support!